Foundation News
March 11, 2016
|
RDLGF Grant of $135,000 Supports Restoration of Vanderbilt Marine Collection
The Suffolk County Vanderbilt Museum has just received a grant of $135,000 from The Robert D. L. Gardiner Foundation to support the restoration of the museum's extensive marine collection, the largest privately assembled collection of sea specimens from the pre-atomic-era.
Jennifer Attonito, executive director of the foundation, said, "The Vanderbilt Museum is a Long Island gem and a major anchor of local history. We are proud to help preserve this valuable collection to benefit museum visitors and to help raise awareness of Long Island's heritage."
Read More From The Long Island Exchange
Photo: Vanderbilt Marine Museum, first floor. Photo Credit: Vanderbilt Museum.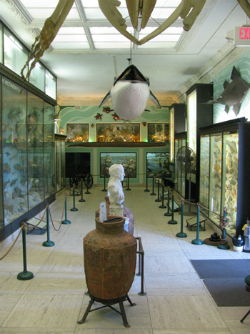 News Archives