Foundation News
Tuesday, February 7th: 9:00 am – 3:30 pm
Where: Ward Melville Heritage Organization's Educational & Cultural Center, 97 Main Street, Stony Brook, NY 11790
This informational workshop will assist Long Island's 501c3 historic stewards in applying to the Robert David Lion Gardiner Foundation and other funding organizations for financial support. Included in this workshop will be presentations by Ann-Isabel Freidman, Director of the Sacred Sites Program, New York Landmarks Conservancy, and Erin Tobin, Director of Preservation, Preservation League of New York State.
This program is for not-for-profit 501c3 organizations with historic missions. Representatives fromhistoric sites, house museums, historic churches, museums, cultural sites, and historical societies are encouraged to attend. Light breakfast and lunch will be offered at no cost to attendees.
This workshop is not appropriate for colleges or universities. Reservations are mandatory. Space is limited. There is a limit of 2 attendees per organization. RSVP by January 31, 2017 to Terry Tirado: gardiner@rdlgfoundation.org
You must receive email confirmation to attend.
Workshop Schedule
9:00 - 9:30 Registration and Light Refreshments
9:30 - 9:45 Welcome & Introduction: Representative from the Ward Melville Heritage Organization
9:45 - 10:45 Kathryn Curran, Executive Director, Robert David Lion Gardiner Foundation, and Terry Tirado, Executive Administrator, Robert David Lion Gardiner Foundation
10:50 - 11:20 Joel Snodgrass, Architectural Consultant, Robert David Lion Gardiner Foundation
11:30 - 12:00 Questions and Answers
12:00 - 1:30 Break for Lunch
1:30 - 2:15 Ann-Isabel Friedman, Director, Sacred Sites Program, New York Landmarks Conservancy
2:30 - 3:15 Erin Tobin, Director of Preservation, Preservation League of New York State
Questions and inquires may be addressed to:
Kathryn M. Curran, Executive Director
Robert David Lion Gardiner Foundation, Inc.
148 E. Montauk Hwy.,Hampton Bays, NY 11946
631-594-3990
Kathryn@rdlgfoundation.org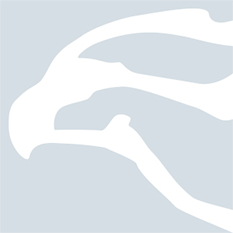 Newsletters
News Archives